Free Books, Open Libraries: 15 Resources for Everyone
Many of my upper-division courses focus on the same general set of questions:  How does digital media disrupt "conventional" structures?  Structures here range from thought processes and reading and researching to business, school, professional and personal relationships and beyond.
For first-year courses and most general elective classes, I try to offer opportunities in which students gain experience with new platforms, software, and technologies and re-imagine ways in which they can play with those technologies that they might use in the everyday, and not necessarily for what they might consider academic or professional purposes.
Questions of research, books, resources, and accessibility play key roles in seminar discussions.  Students engage in larger questions, such as "What is a book?"and "What is the future of books, publishing, the public library, and the bookstore?"  Guided by these questions, classes unpack these these domains from a range of perspectives: philosophical, economic / financial, artistic, historical, etc.  And some engage in the making process themselves.  The exercises and assignments that follow provoke students to experiment and play, to perform, and to re-think ideas of collecting, storing, preserving, and sharing information and knowledge.  In the process, they often acknowledge these activities as not only artistic, academic, and professional activities but also ones that fall under categories of activism and advocacy.  As a class, we recognize the important work being done by librarians, archivists, and designers of databases and platforms.  Individually, students also quickly acknowledge that the Internet and Information Technologies have already made them collectors, archivists, and librarians themselves!
Regardless of the class, access to books is crucial. And I wanted to share here a short list of the Internet resources we have reviewed or that I have provided in recent semesters.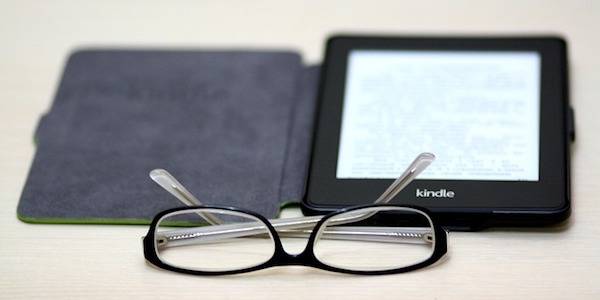 ---
Google Books
Searching Google has become folks' first approach to find any answer, to locate any book.  It's strange to think that its service, now known as Google Books, is already 15 years old.  Google Books is an index of full-text books and magazines that Google has digitized. Materials are provided by publishers, authors, and partnering libraries (including Harvard, Oxford, Stanford and NYU) through various Google programs. The full-text of books (and PDF downloads) are available for works in the public domain.  For digitized materials still protected under copyright, only previews or snippets are available. URL:  https://books.google.com/
Goodreads' Free Shelves
On this "social-cataloguing" site, users add books to their "shelves," rate them, submit reviews and can participate in online forums, quizzes, and giveaways.  There's also a space reserved for selected free title and previews via Audible and Kindle (I should Amazon bought Goodreads in 2013).  While many of the free books are "classics" and out of copyright, you can find more contemporary online books for free at Goodreads' free eBooks shelves (either full or excerpts) or with the "free-online" tag.  URL:  https://www.goodreads.com/
Overdrive
OverDrive connects you with your local libraries to check out eBooks on your personal devices. You only need a library card and you'll be able to check out classic and contemporary eBooks for free, anywhere and anytime. They host a catalog of over two million eBooks, as well as audiobooks, music and video titles.  And, they've recently made it easier to transfer books onto your device.  URL: https://www.overdrive.com/
Internet Sacred Text ARchive
Dedicated to religion, mythology, and folklore, the ISTA online collection provides access to hundreds of sacred texts online. It also promotes religious diversity, tolerance, and scholarship baked into its mission (which is pretty rad of course).  You'll find versions of the Bible, as well as the Talmud, Vedas, and more.  URL:  http://www.sacred-texts.com/
Open Library 
Open Library was founded by the late Aaron Swartz and others in 2006.  It offers over 1.7 million free eBooks online to users. It's part of the Internet Archive, which also allows users to contribute (and correct!) books. They both offer free versions of full books in the public domain and links to access paid books elsewhere.  URL:  https://openlibrary.org/
Internet Archive
The Internet Archive offers over 15 million downloadable texts (in a variety of formats).  Brewster Kahle founded the site in 1996.  The goal was initially intended to serve as an archive for the earliest pages of the World Wide Web via the Wayback Machine.  Since that time, collections grew to include not only texts but also music, movies and films, images, and even software and game applications. URL:  https://archive.org/
Hathi Trust
This repository of digital content is a large-scale collaborative from research libraries including the University of California and includes content digitized via the Google Books project and Internet Archive. The partnership of academic and research institutions offers millions of titles digitized from libraries around the world and is administered by Indiana University and the University of Michigan.  URL:  https://www.hathitrust.org/
Project Gutenberg
Project Gutenberg continues to be a fantastic resource for classic novels and obscure older texts alike that are already in the public domain. The organization is run entirely by volunteers who digitize and then also proofread works. In all, they've added over 50,000 free books online. URL:  https://www.gutenberg.org/
Open Culture 
Open Culture connected readers with a curated list of free audiobooks, and they've created something similar for free eBooks. You'll find 800 free and downloadable eBooks through their site, ready to download for iPads, iPhones, Kindles, or to read in your browser directly.  URL:  http://www.openculture.com/free_ebooks
Memory of the World
The vision of the Memory of the World is that "the world's documentary heritage belongs to all, should be fully preserved and protected for all and, with due recognition of cultural mores and practicalities, should be permanently accessible to all without hindrance." This is a proof of concept for the future of the public library, founded by Marcell Mars in 2015. URL:  https://library.memoryoftheworld.org/
The Digital Public Library of America (DPLA)
Launched in 2013 by Harvard University's Berkman Center for Internet & Society, this project provides public access to public domain and openly-licensed digital holdings held by selected US archives, libraries, museums, and other cultural heritage institutions.  In addition to holding a variety of texts, images, and archival ephemera, users will find helpful resource guides, online exhibitions, and more. URL:  https://dp.la/
UbuWeb
One of my personal favorites, UbuWeb is a large web-based resource for avant-garde material available on the internet.  Founded in 1996 by poet Kenneth Goldsmith, UbuWeb includes texts (including sound, visual and concrete poetry), film, music / sound art.  URL:  http://ubu.com/
Monoskop
Another one of the sites I visit often, Monoskop is a wiki, blog and a repository aggregating, documenting and mapping works, artists and initiatives related to the avant-gardes, media arts and theory and activism.  It was created by Dušan Barok in 2008.  URL:  https://monoskop.org/Monoskop
Open Access Publishing in European Networks (OAPEN)
Perhaps OAPEN belongs in a different category or blog altogether on open-access publishing and distribution, but it's another one of those sites I'm frequently visiting.  OAPEN is based in the Netherlands and was established by the University of Amsterdam (UvA), the University of Leiden (UL), the University library of Utrecht University (UU), the Netherlands Academy of Sciences (KNAW), the National Library of the Netherlands (KB) and Amsterdam University Press (AUP).  Its library provides free, peer-reviewed, open access e-books (monographs), and edited volumes pertaining to the Social Sciences and the Humanities.  URL:  http://www.oapen.org/home
Online Books, The University of Pennsylvania
Of course I had to include this site from my alma mater.  The UPenn Libraries have been one the primary places / sources of my research for over a decade.  This site offers over 3 million Free online texts, but I will be first to admit that its libraries should be visited if you can.  The Van Pelt is the primary library for the university, my favorite is still the Fisher Fine Arts Library, designed by Frank Furness.  URL:  http://onlinebooks.library.upenn.edu/
Other Sites to Check Out:
Have I forgotten anything?  I'd love to hear from you? What have I missed? What can I add here and share with my students in future courses? What's your favorite resource for free books?  Let me know in the comments.